New Pictures

I have changed my site! It is now a Honeysuckle, Perdita and Rollo Weeks fan site! I hope you like it!
My favorite movies

I realized this site was not really on anyone I really liked it was kinda random so I decided to change it to my favorite family. I have seen rollo's movies but not Honeysuckle or Perdita because they are only on in the UK. Lets hope someday I will!
My celebrities photo galleries

If anyone knows where to get new pictures on Rollo, Perdita or Honeysuckle It would please me a lot if you could tell me! I'd like to really improve this site and I will need everyones help.


biographys-filmographys

I have Rollo's biography and i will be improving Honeysuckles and also Perdita's. If anyone knows where to get more information on the Weeks sisters please tell me where to find the info! Thanks!

Send me an e-mail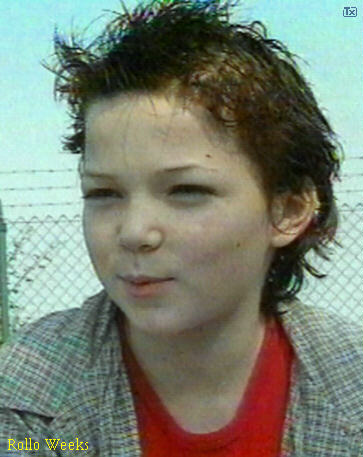 hot celebs!
I will be finishing the rest of the pages soon

More Pictures

Hope you like this new and improving site!

ILove_RolloWeeks@hotmail.com